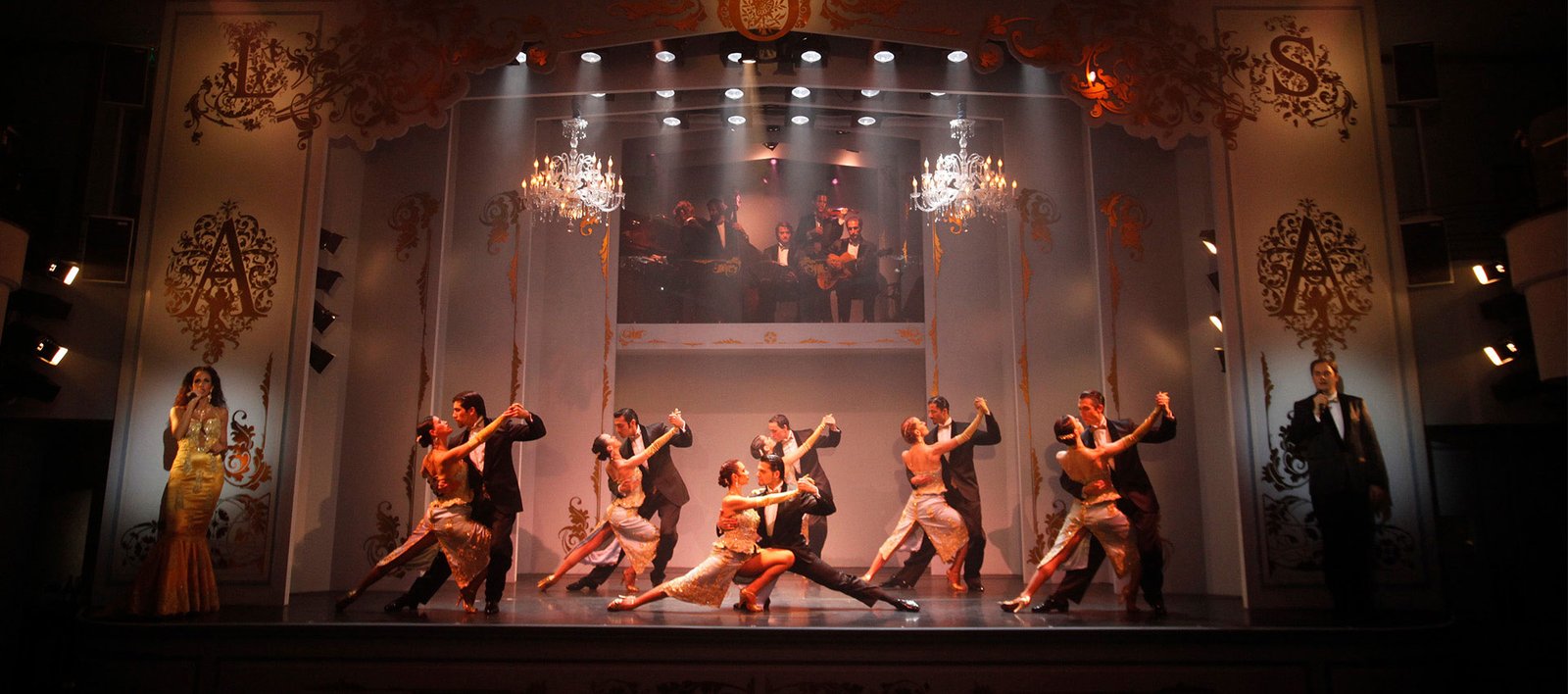 The DNA of Buenos Aires
No economic crisis can keep Argentines from enjoying life, holding their exuberant Sunday family barbecues, or sitting on a park bench to savor time with their mates. And it is certain that nothing can stand in the way of a nice chat in a cafe or "tea time" with good pastries. This alone explains the hundreds of bars and luxurious cafes in the city that remain full no matter the day of the week.
By Margarita de los Ríos
Photos: Demian Colman
Buenos Aires is a city that lives away from home. People have breakfast on terraces and sidewalks, work on their suntans in the parks, dance in the small squares, and gesticulate while participating in heated discussions about art, literature, and, above all, politics, over coffee and a croissant in one of its famous bars or pastry shops.
Before Argentina was a republic, there were a few bars and pastry shops that, with the economic boom and the influence of European immigrants, were dressed in marble and fine wood, decorated with stained glass windows, and illuminated with ostentatious crystal lamps.
Many of them closed over time, others have remained intact, and still others fell into bankruptcy and were later resurrected by architects and investors. Following the restoration of some of the most iconic places, "tea time" is experiencing a comeback, with marble, stained glass, and mirrors shining once more and fine tableware piled again with finger sandwiches, pastries, and sponge cakes. Just under a hundred of the thousands of shops in the city have been classified as "noteworthy" by the Mayor's Office and are now an official part of the city's cultural heritage.
If you visit Buenos Aires, be sure to visit one.
LA CONFITERÍA DEL ÁGUILA (1894), NOW ÁGUILA PABELLÓN
This confitería is in the middle of the old zoo, now known as Ecoparque. The location lends the place a special air; while you have tea on one of the terraces, a pair of peacocks may stand courting before you, or you many catch a glimpse of some other little animal allowed to go free when the large mammals were taken away. The 5,400 square-foot building is unmistakably art nouveau and was one of the first confiterías to open in Buenos Aires, at a time when ladies still rode to tea in elegant carriages. After closing for several years, La Confitería is about to reopen, creating such a buzz that they received 3,000 requests for reservations in the first week alone.
Argentina's most important belle epoque building. No expenses were spared, with seats imported from Czechoslovakia, boiserie (wooden panels installed on the walls) made from oak, and stained glass and glassware from Italy. The Ideal was frequented not by bohemians from the Tortoni but rather by the most ancient aristocracy. Founded by a Spanish immigrant, the Ideal owes its name to a motto common at the time: "An Ideal is one's most intense desire in life, all of one's most beautiful hopes, forged in a mind that bears the unique stamp of the person who sustains it."
La Ideal had fallen into disuse, but less than a year ago it reopened after an amazing restoration. Furniture, wood, stained glass, lamps, mirrors, and even the original hinges shine like new today. Upon entering it is impossible not to notice the dome with its exuberant iron and glasswork.
In addition to the usual fare, its menu includes vermouth, enjoyed by those attending the theater on Corrientes Street, and five o'clock tea with an incredible assortment of pastries, alfajores, croissants, and finger sandwiches.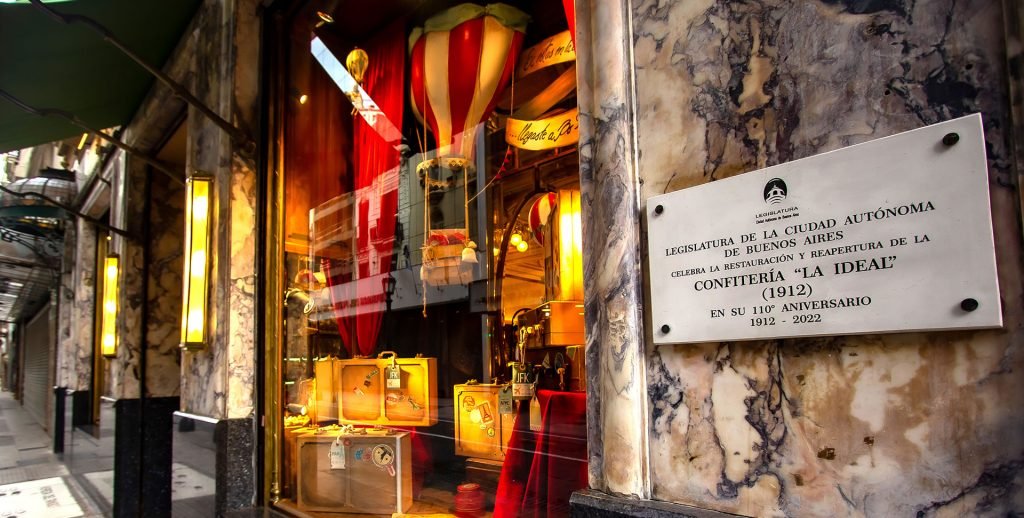 CONFITERÍA LAS VIOLETAS (1884)
This living and breathing heir to the gentlefolk typical of late 19th-century "American Paris" has operated in the same place since its inception, but in 1920 it underwent a restoration based on sketches in watercolors and Chinese ink made by an Argentine set designer.
The boiserie, stuccoed ceiling, crystal chandeliers, curved glass doors, Italian marble floors, and 860 square feet of stained glass were treated to look like new. Several movie scenes have been filmed there and genera- tions of Buenos Aires oligarchs and jetsetters have been married within its walls.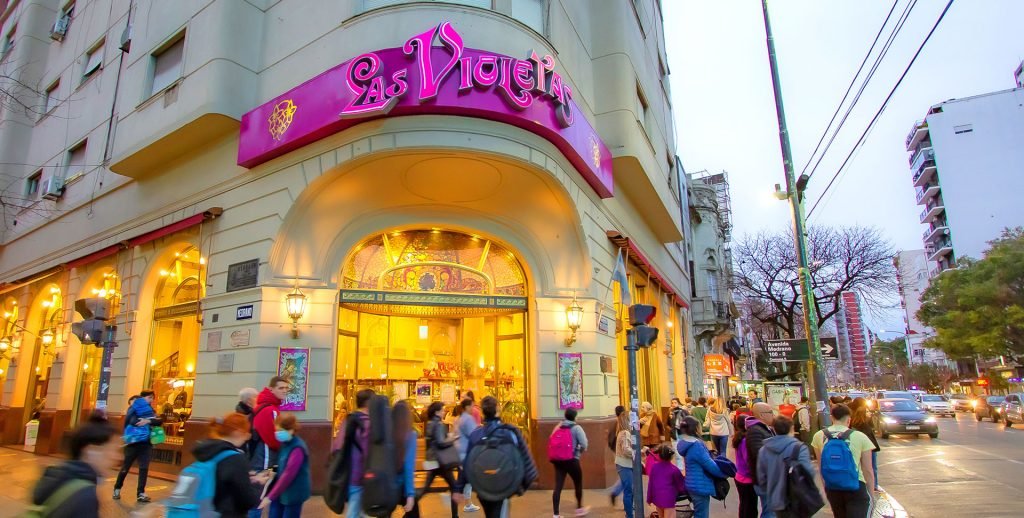 Argentina was just making its debut as a nation when Tortoni was a meeting place for politicians and writers. The oldest and most famous of the Buenos Aires cafes, it has moved three times, most recently in 1894, when it moved to the place it occupies today in the heart of Avenida de Mayo.
Alfonsina Storni and Jorge Luis Borges once read their poems out loud in the Tortoni basement and a young Carlos Gardel performed his tangos there. They say that from 1922 to 1928, while he was President of the Republic, Marcelo de Alvear would walk there with his wife to have coffee, like two ordinary citizens. Even now, in this world of social media, with tourists lined up at its doors, the café retains the cultured atmosphere left behind by the intellectuals of yesteryear.
Its façade still bears the famous verse by Baldomero Fernández: "From a rainbow bar I greet you, full of coffee and melancholy."
Also declared one of the city's "noteworthy" cafés, the London City was a refuge for poets, writers, and intellectuals. Julio Cortázar supposedly planned and wrote his novel Los premios (1960) on a table here and gave its pastries a central role in the plot. Don't miss taking the classic photo next to the cut-out figure of Cortázar.
In the 1960s and 70s, this coffee shop was a popular place to have tea after visiting the neighborhood's many art galleries. The tables at the Saint Moritz overheard conversations between locals Leonor Acevedo and her son, the brilliant writer Jorge Luis Borges, among many others.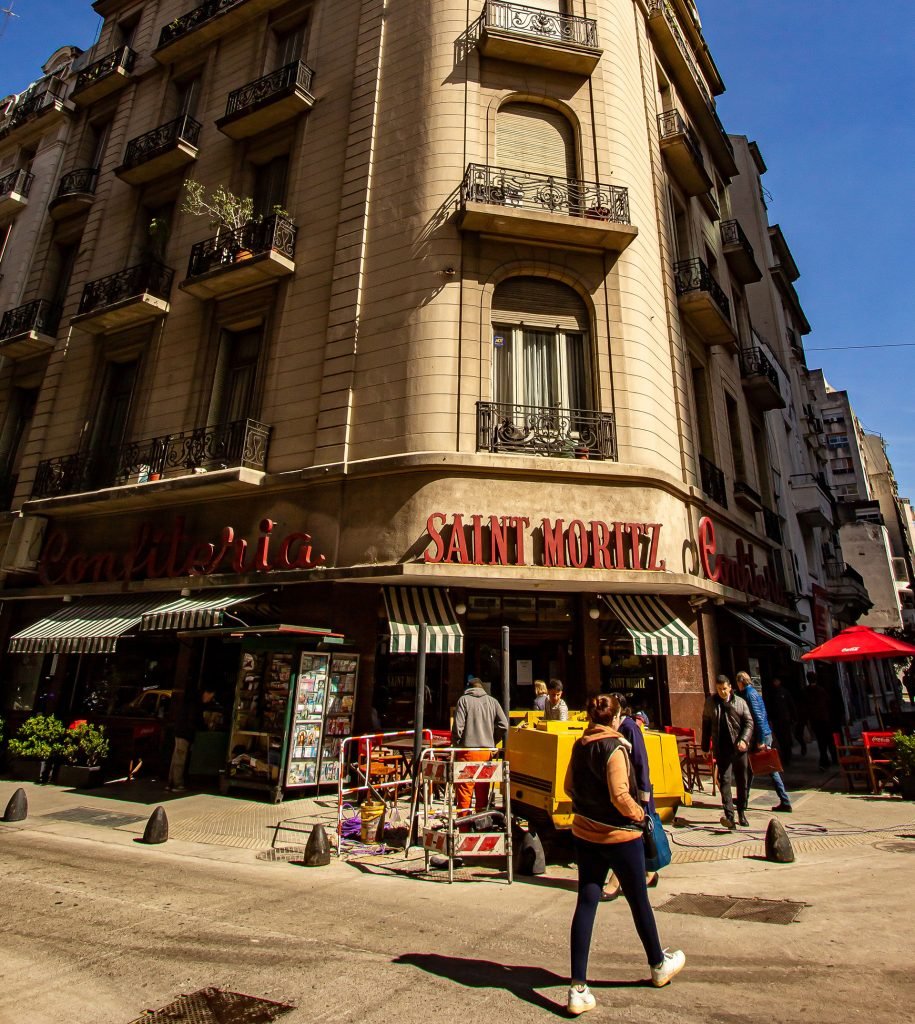 This building preserves bricks from the colonial era, made from mud and straw and dried in an oven. It is located across from the iconic Otto Wolf building (1914) and adjacent to the St. Andrew's Presbyterian Church (1896). Writers such as Ramiro Casasbellas and Tomás Eloy Martínez were regulars at its tables and it was the setting for the successful Argentine film Nine Queens (2000).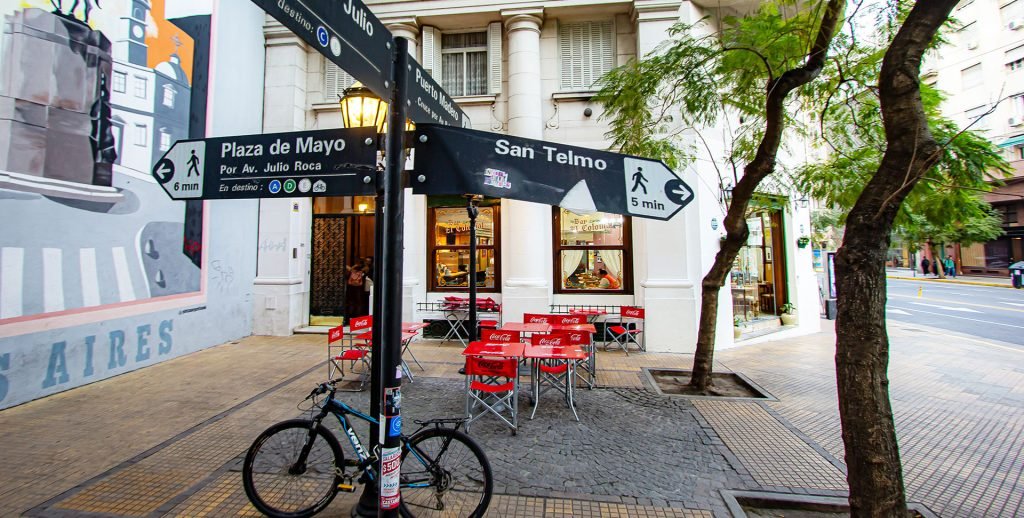 During the day, Los Angelitos is a busy pastry shop where influential people from the Buenos Aires intelligentsia have met for over five decades. At night, its enormous curtains open on a stage for tango and folklore shows. The nearly 350 photographs hanging on its walls tell the city's story and the sounds of a bandoneon are heard from time to time on the balcony. Avenida Rivadavia, 2100.
It originally had a different name, but in the early 20th century La Biela became a haunt for aviation fans, which is why it was called "The Aero Bar." When motor racing fever took over, it adopted its current name. The bar was frequented by people such as Juan Manuel Fangio, five-time Formula 1 world champion, and Emerson Fittipaldi, among many others. Jorge Luis Borges and Adolfo Bioy Casares were regulars at the bar and their presence is commemorated by two lifesize figures seated at their favorite table.