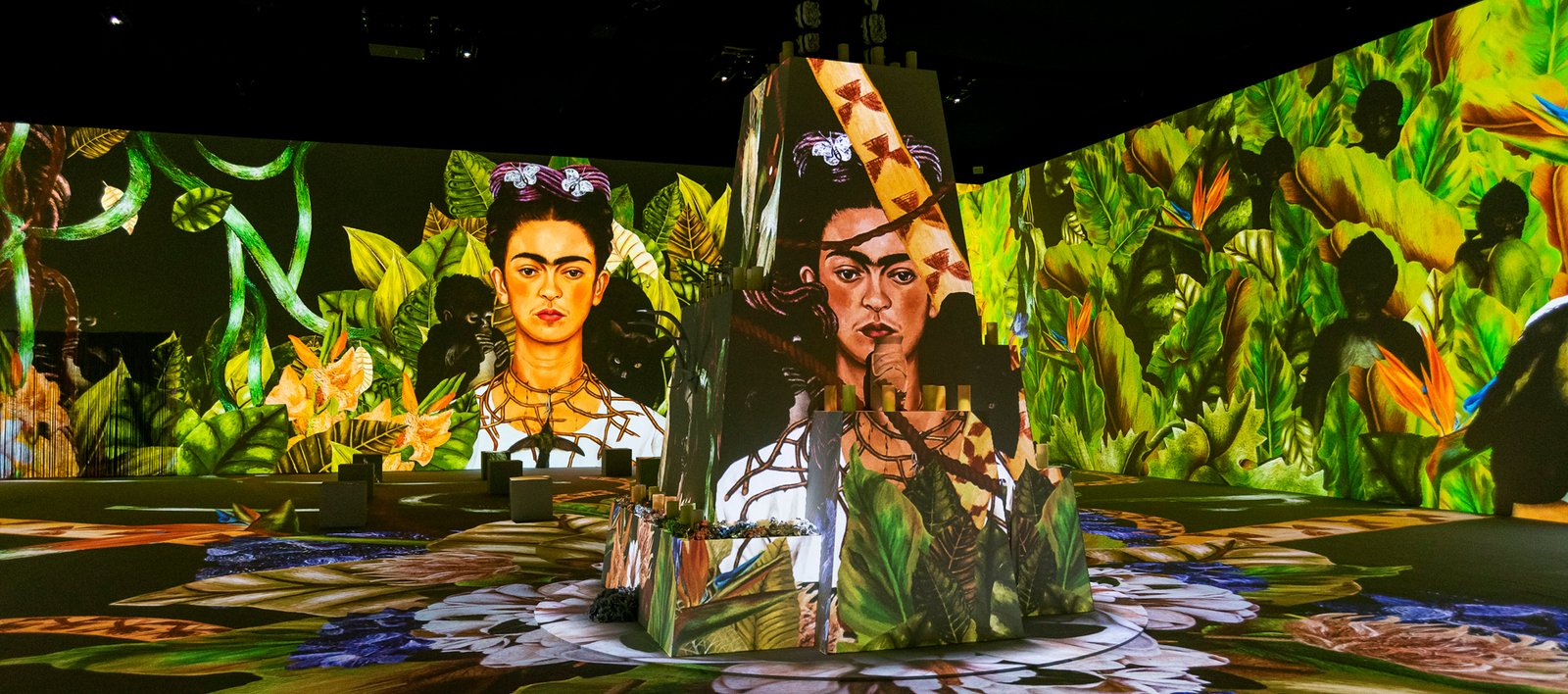 Frida lives again in Buenos Aires
By Paula Ríos
Photos: Patricio Pidal y Andrea Jaet
There was once a powerful artist who set a precedent when it came to claiming women's rights in society: Frida Kahlo. She not only had to deal with social prejudice and the secondary status assigned to women in her time, she also fought against her body, which was ravaged by poliomyelitis and later seriously injured in an accident.
Despite her many limitations, the painter developed her own unique style that fused her life experiences with nature and Mexican identity. New generations can now live and experience her art thanks to the immersive exhibition: "Life and Work of Frida Kahlo," currently in Buenos Aires.

A moving experience that seeks to "give a different voice to Frida, examine her image from another perspective, one not linked to pain and suffering… Frida has so much more to say, so we appropriate her narrative, her story," says Spaniard Carla Prat, the exhibit's creative director.
The tour combines technology with the artist's work and poetry, inviting viewers to discover its many facets. The first room presents one of Frida's private diaries with sketches that externalize the artist's color theory and show how she links color to emotions. The second room presents many of Frida's inspirations: her beloved Mexico, her family, nature, the art of her photographer father, and how she connected for the first time with pictorial art following the accident that left her bedridden.
The third stage of the exhibition recreates the Casa Azul (Blue House), her home in every sense of the word. The artist was born, lived, painted, and died there. It is the prelude to the immersive, forty-minute audiovisual show that covers Frida's childhood, her relationships with various personalities of the time (such as Picasso and Leon Trotsky), her love-hate story with Diego Rivera, and her paintings, including the outstanding colorful self-portraits, La venadita (Little Doe), Naturaleza muerta (Still life), Lo que el agua me dio (What the Water Gave Me), and Las dos Fridas (The Two Fridas), and ending with Viva la vida (Live Life), "a work that represents the essence of the exhibition, which is resilience and moving forward," explains the artistic director.