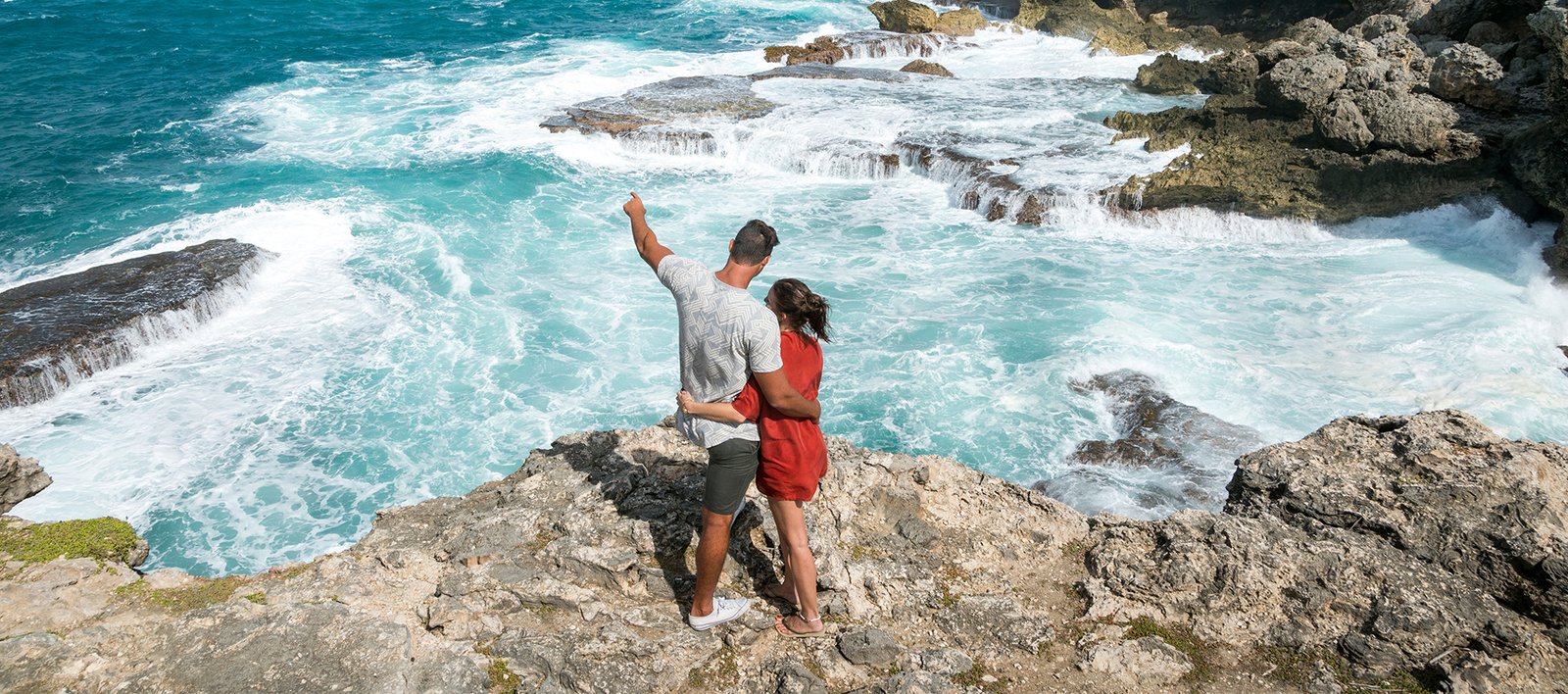 Barbados, Top Activities, From Wellness to Adventure
Barbados conceals countless experiences for all types of tourists, from those who seek to discover new sensations to those who want the adrenaline rush that always accompanies adventure. Join us to discover everything you can experience and enjoy in this paradise.
Sponsored content by Barbados Tourism Marketing Inc.
Photos: Courtesy
If you're looking for your next getaway, the Caribbean gem of Barbados offers unique experiences for every type of traveler. Beyond the stunning beaches and landscapes, Barbados is home to a vibrant culinary scene, wellness and relaxation activities, and thrilling adventures. Travelers looking for luxurious pampering can indulge in the island's many world-class spas. For those with an adventurous side, Barbados offers a number of exciting activities on land and sea.
Barbados boasts a rich history and a tapestry of cultural experiences. While visiting the island, you can explore Golden Square Freedom Park and maybe find your name on the Builders of Barbados Wall, or be captivated by the enchanting views at Gun Hill Signal Station.
Culinary Capital of the Caribbean
The island of Barbados proudly holds the title of culinary capital of the Caribbean, and it's well-deserved. With a delightful array of dining options, ranging from vibrant street snacks and food trucks to acclaimed restaurants offering international cuisine, every meal in Barbados can be as casual or luxurious as you wish. Local favorites include freshly caught fish, local grass-fed meat, sweet plantains, rice and peas, and delectable West Indian curries and rotis.
Barbados is the birthplace of rum, and no trip to the island is complete without sampling its oldest and most famous export. The island is proud to be the land of rum and continues to produce the beloved beverage today. Several distilleries offer rum tours, including Mount Gay, which was founded in 1703 and is known for producing the oldest rum anywhere in the world.
Once a year, the best chefs and mixologists from Barbados come together to celebrate during the Barbados Food and Rum Festival, a 4-day event that offers visitors the chance to savor top quality food and drinks, carefully crafted by local chefs and mixologists.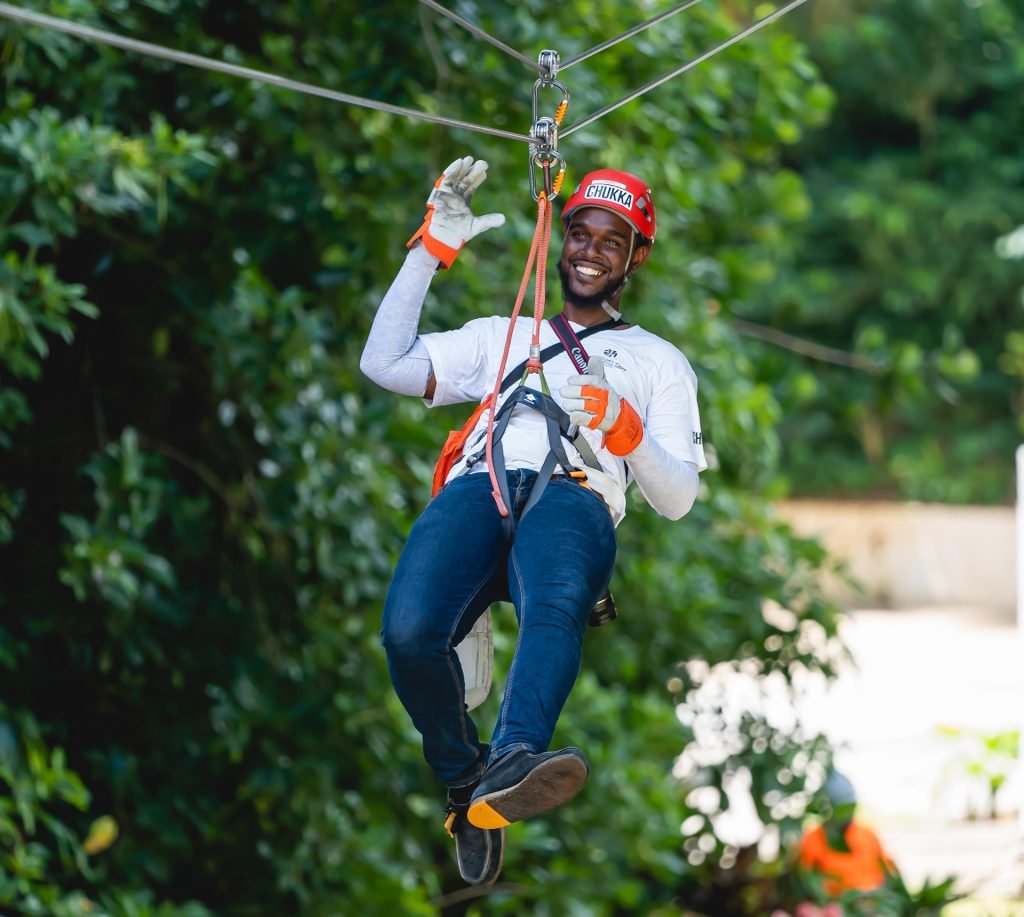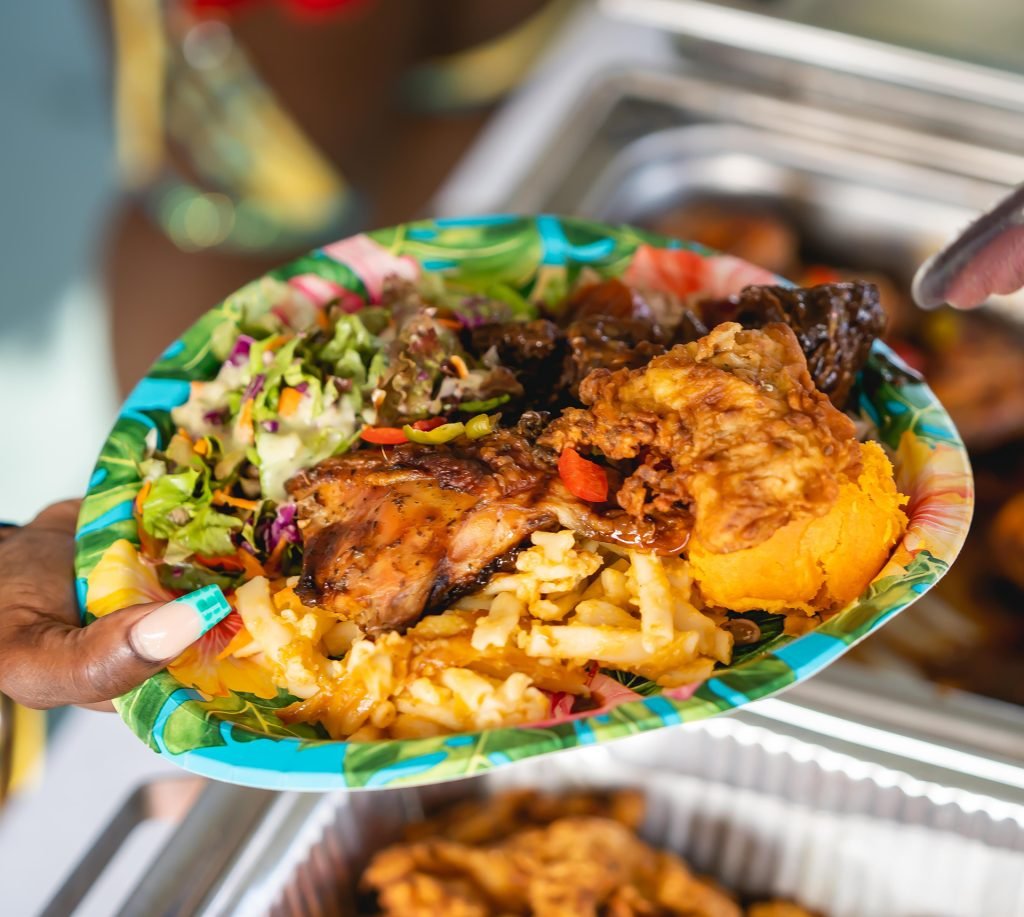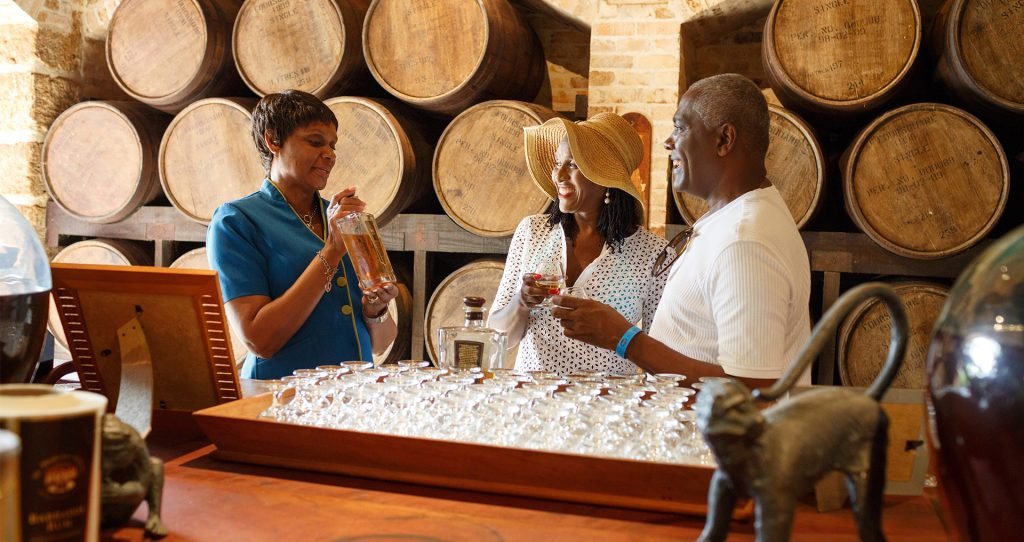 With its white sandy beaches, captivating sunsets, and crystal clear water, Barbados creates the perfect backdrop for a wellness getaway. Guests will be able to heal their minds, bodies, and souls with the warm feel of Barbadian white sand under their feet and a gentle tropical breeze.
The picturesque sunrises and sunsets create a serene ambiance, inviting visitors to connect with nature and immerse themselves in a wellness journey like no other. The island is home to many boutique clubs and spas that amplify this balance and harmony, setting visitors free from the stresses and strains of daily routines and obligations.
Barbados's spa resorts include everything from modest beachfront facilities to luxurious, state-of-the-art destinations. Each resort offers a unique opportunity to unwind and relax, and the most luxurious boast a level of spectacular opulence unparalleled anywhere else in the Caribbean.
Barbados offers a variety of wellness centers and studios that cater to diverse needs, presenting a comprehensive array of services such as yoga, Pilates, fitness training, and meditation classes. Yoga is definitely one of the most popular offerings. You can float and flow with Santosha Yoga or Yoga Samudra, or try SUP yoga or enjoy a vinyasa flow paired with the Barbados sunset with Demi Yoga Fitness.
The island offers visitors and locals alike exceptional facilities for Caribbean meditation retreats that rank among the finest worldwide. The seamless blend of Barbados's natural beauty and upscale accommodations provides an easy way for anyone to connect with their inner tranquility and achieve a state of genuine bliss.
For those with an adventure-seeking side, Barbados offers a number of exciting activities and sports. Offshore, visitors can see a different side of the island with deep sea fishing and diving expeditions, or enjoy jet skiing, kite & windsurfing, stand-up paddle boarding, snorkeling, surfing, and swimming with turtles.
Explore the vibrant marine life and colorful coral reefs in Barbados with various tour operators that offer snorkeling and scuba diving excursions. With its warm, crystal-clear waters and excellent visibility, the island provides the perfect setting for exploring the depths of the Caribbean Sea. Snorkelers can easily access numerous shallow reefs right off the beaches, where they can encounter colorful fish and sea turtles.
Barbados is also a popular destination for surfers of all levels. To give it a try, head to the east coast, particularly Soup Bowl in Bathsheba, known for its world-class surf breaks. And one of the most unique ways to experience the natural beauty of the island is to embark on an off-road island safari, exploring the rugged interior of Barbados by visiting historical sites, plantations, and hidden natural wonders.
Harrison Cave is one of Barbados's most stunning natural wonders, captivating visitors with its breathtaking beauty. This limestone cave system features impressive stalactites and stalagmites, creating a mesmerizing underground landscape. Guided tours take visitors deep into the cave, offering a fascinating glimpse into the island's geological history and leaving them in awe of its extraordinary formations.
The Animal Flower Cave is a unique and picturesque attraction in Barbados, renowned for its natural beauty and geological significance. Located at the northernmost tip of the island, this sea cave offers breathtaking views of the Atlantic Ocean and boasts an enchanting interior adorned with colorful sea anemones, known as "animal flowers." Visitors can explore the cave's rocky chambers, natural pools, and intricate formations, making it a must-visit destination for nature lovers and adventurers alike.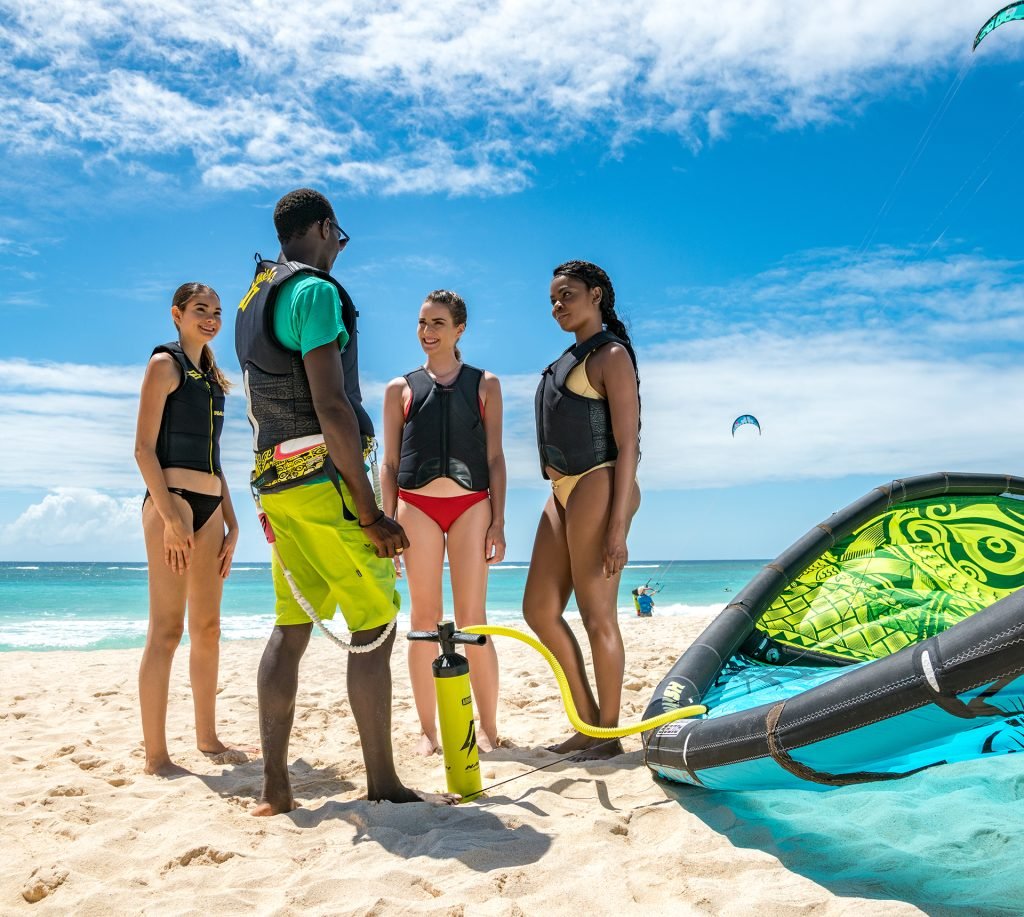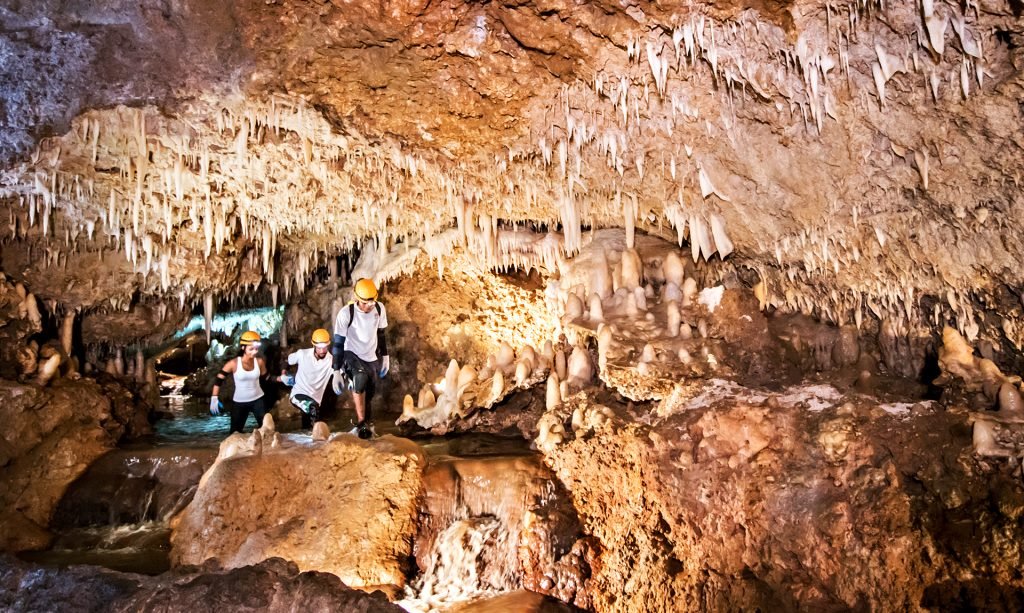 Entertainment & Culture for All Travelers
Barbados is a vibrant and culturally rich island that celebrates its heritage and traditions through a wide array of colorful festivals and events throughout the year. One of the most famous and eagerly awaited festivals is Crop Over, which spans several weeks in July and August. Crop Over is a whirlwind of music, dance, and revelry, featuring calypso and soca music competitions, vibrant street parades with costumed bands, and mouthwatering Caribbean cuisine. Other popular festivals and events include the Barbados Reggae Festival and the Barbados Jazz Festival, where music enthusiasts can listen to top quality local, regional, and international reggae acts.
The Barbados Food & Rum Festival is a 4-day opportunity to discover the culinary essence of Barbados. In this festival, local and international chefs delight attendees with unique gastronomic fusions. For sports lovers, the Run Barbados Marathon is one of the Caribbean's oldest marathons and the largest in the region, attracting runners from all over the world. Run Barbados offers participants a unique experience with friendly local culture, the beauty of the island, and a course that is both picturesque and historical. The Holetown Festival is a beloved annual event that pays homage to the island's history and culture. The festival, which began in 1977, commemorates the arrival of the first settlers in Holetown, marking this as a significant historical milestone.
These festivals allow visitors to immerse themselves in the island's traditions, forge connections with locals, and create unforgettable memories in this enchanting Caribbean gem.
Whatever type of getaway you're looking for, Barbados has something for you.