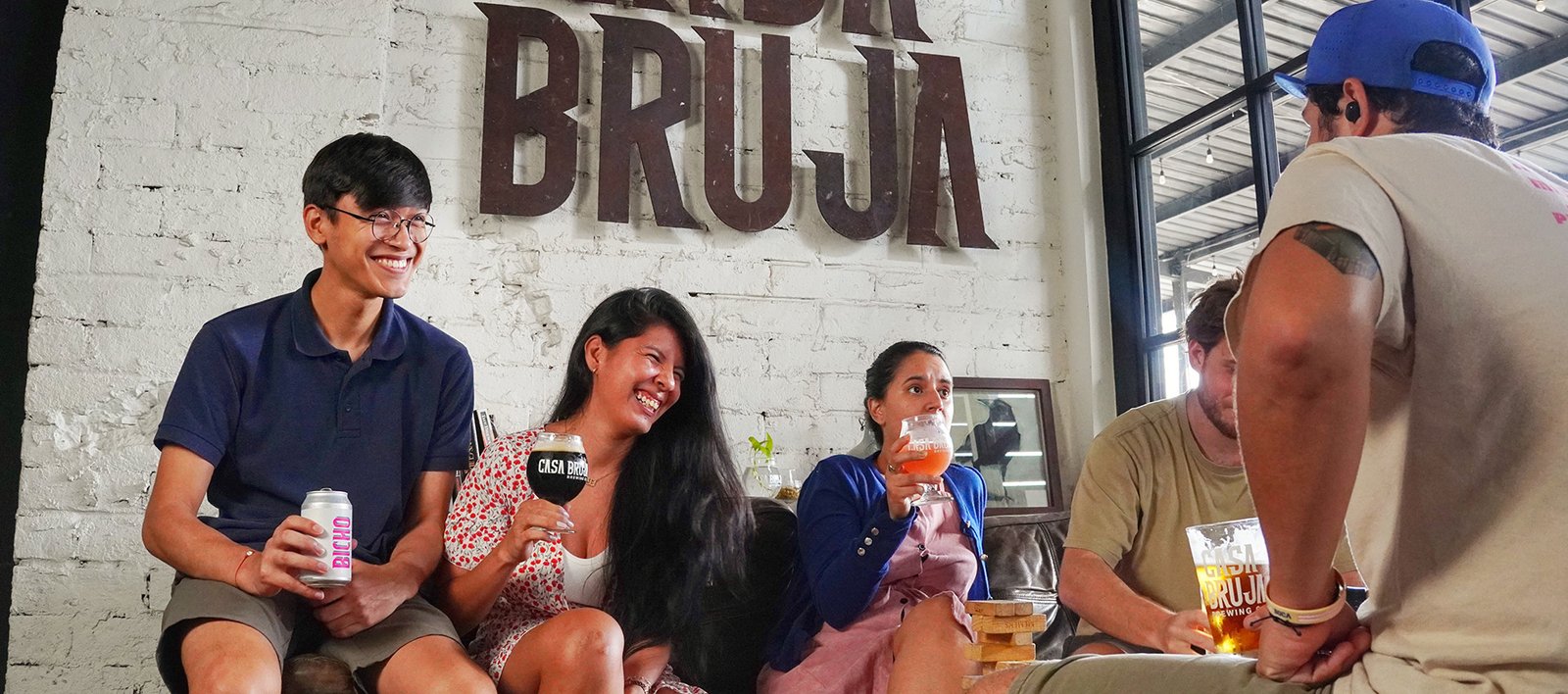 Craft Beer in Panama
The production of craft beer in Panama is enjoying its finest moment, as can be seen from the huge number of local brands and their favorable positioning on the international market. What should you taste first? We have some suggestions.
By Winnie T. Sittón
Photos: José Rovira
Something odd happened to me recently. I met a girl from Bogotá at a party. When I asked her what she liked most about Panama, she replied that she liked the craft beer. As a Panamanian and fierce devotee of IPAs (India Pale Ale: a bitter amber beer with a high alcohol content), I certainly agreed, but I pointed out that Colombia also has good beer. She just smiled and insisted that out of all the countries she had visited, Panama offered the best craft beers she had ever tasted. Wow!
Her contention sparked a lively conversation. I related what I knew of the history, and we shared our tastes and opinions about the best Panamanian craft beers. This article was born of that exchange of ideas. If you happen to be in Panama and are interested, I hope this information helps guide you into the delicious and refreshing world of beer. Looking ahead…cheers!
In 2005, Istmo became the first craft brewery to open in Panama. Eighteen years later, it is still one of the most popular places to down a good brew in a relaxed and fun environment. They have two pubs in the Panamanian capital (one in El Cangrejo and one in San Francisco), where you can choose from the six types of beer they produce, including Dénari (Hoppy Ale, 5% alcohol) and Coclé (Porter, 5% alcohol). A short menu of great food accompanies the beer.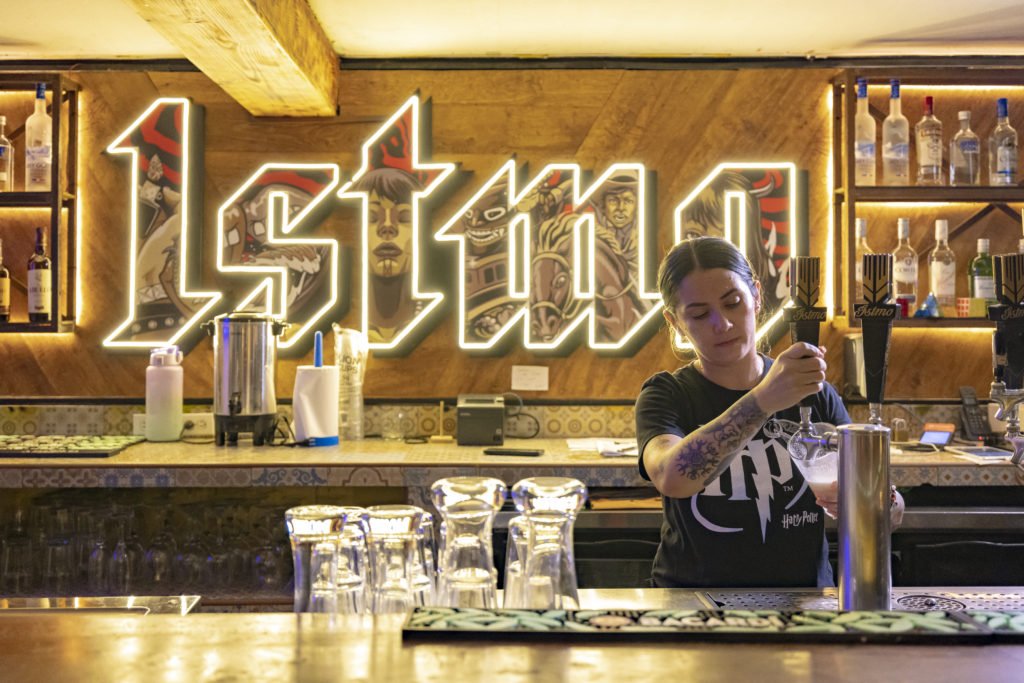 La Rana Dorada has spent the last twelve years concocting some fifty styles of beer, garnering more than thirty international medals in the process. They have ten locations in the metropolitan area (Panama City, San Miguelito, and La Chorrera). This all adds up to La Rana Dorada being one of the strongest brands of craft beer in Panama. It is also one of the tastiest! My favorite is obviously the IPA (6.5% alcohol). If I feel like something refreshing, I lean towards a Pilsner (German-style lager with 5% alcohol). But do go there yourself and try anything that strikes your fancy; there's a lot to choose from at La Rana. If you're interested in the beer-making process, tours of the brewery are available.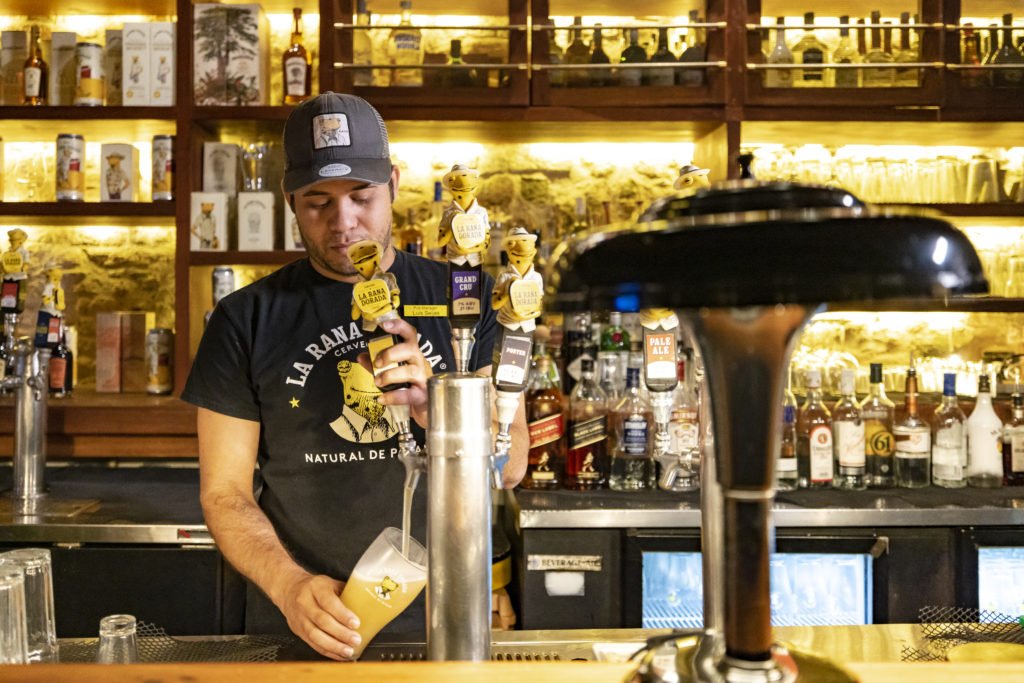 This Panamanian microbrewery operates under a curious slogan that plays on the name Casa Bruja (Witch House): "We don't make beer, we conjure it." It's certainly true that since the brewery was founded in 2013, they have created some sixty recipes and been awarded more than forty international prizes. It's easy to understand why they are one of the most flavorful and prestigious brands in Panama. The premises at Costa del Este feature a brewery and a tap room where you can enjoy the full range of their beers (draft or bottled) in three comfortable salons. A food truck is parked outside, and tours of the brewery are available.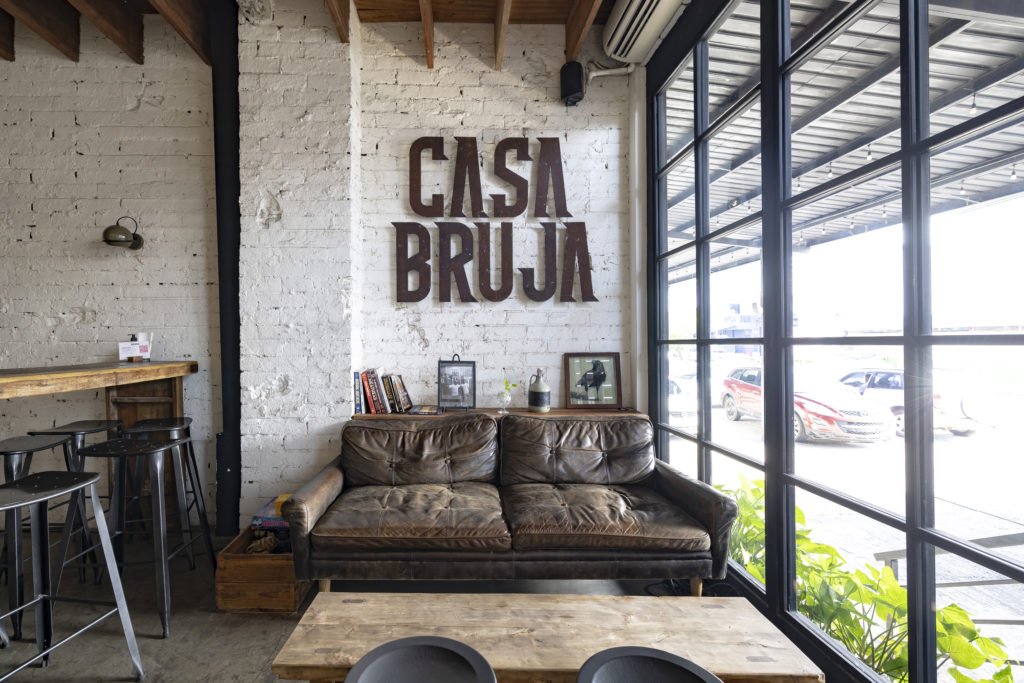 Founded in 2015, Central quickly became one of the most popular breweries around. Its first two beers, River Down (Blonde Ale, 5.0%) and India Dormida (India Pale Ale, 6.0%), showcased an excellent blend of quality, delicious flavor, and a smooth Panamanian vibe. These were followed by others like Veranera (Witbier, 4.5%) and Mangose (mango-flavored Gose, 4.2%) that promptly stole the hearts of beer lovers. These beers are available everywhere, but I suggest you check out their bar in the San Francisco neighborhood for the complete experience. Another branch will open soon on Vía Argentina.
This brew pub is at the height of its popularity. Aside from delectable beer, Cervecería Legítima is known for its spacious premises in the Bella Vista area that feature an extremely pleasant atmosphere housed in quaint architecture. If you're into beer with a high alcohol content, you'll love this small brewery. But there are also milder and more refreshing options among the house's ten styles of draft beer. And they offer a "guest list" of ten beers so you can try other Panamanian brands.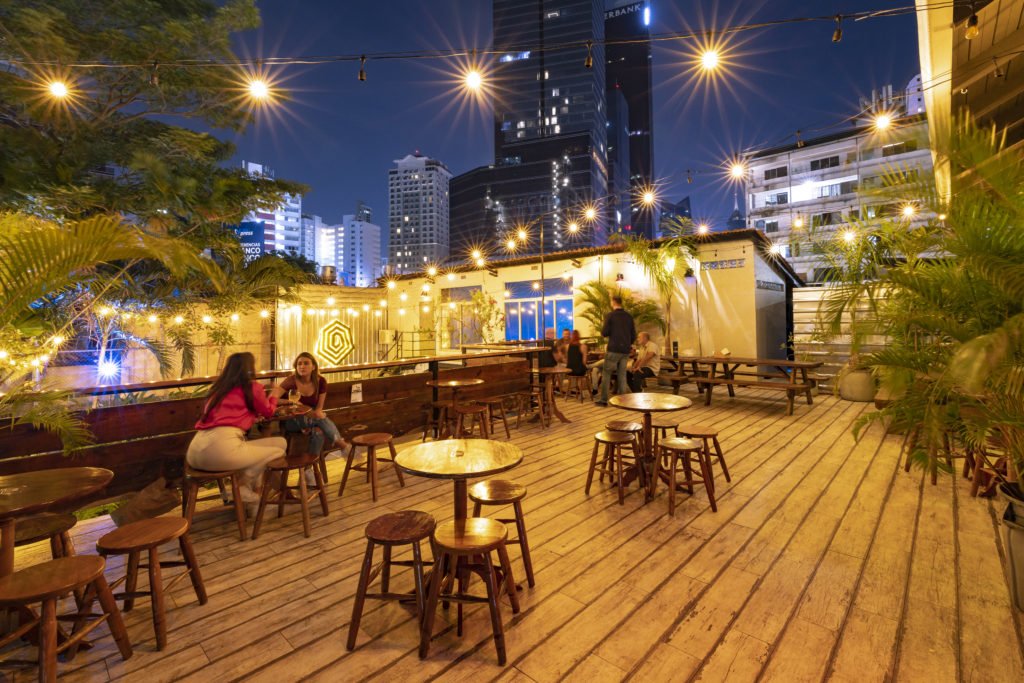 The El Cangrejo neighborhood is home to Tres Gatos that provides visitors with an exquisite, unique experience. The small, cozy establishment has the air of a lab run by beer aficionados who just can't stop creating newer and better recipes. How else could they have come up with one of the best stouts in the city: Rocombey (8.5%), with a silky body and hints of dark chocolate and toast. To die for! They produce other types too, but it's not easy to know what's going to be on tap; like any mad scientists worthy of the name, they are continually devising new beers.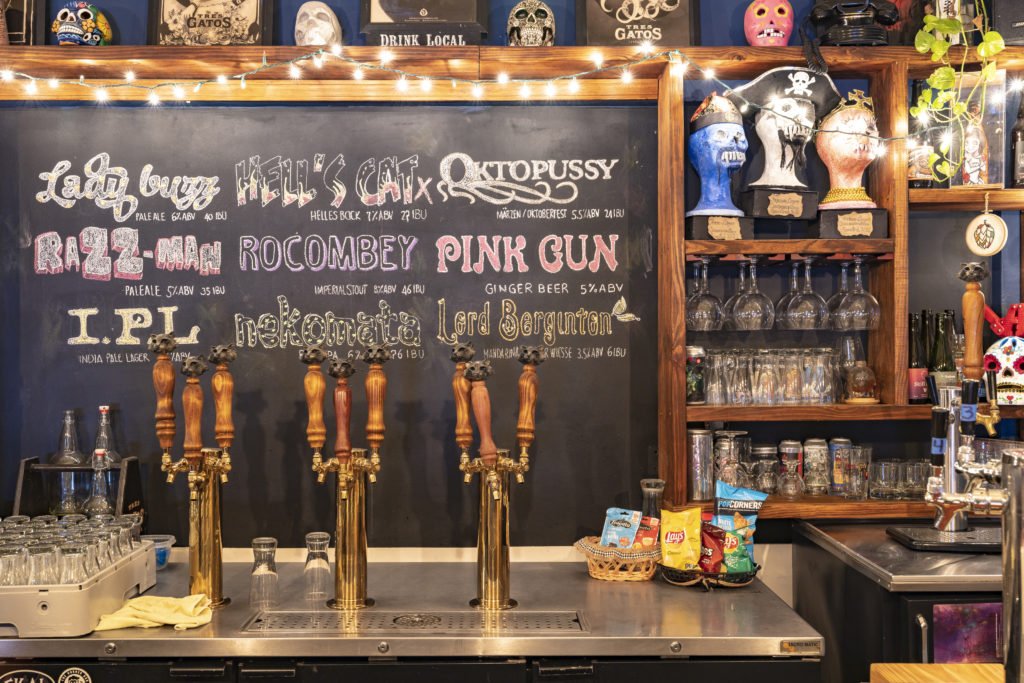 Cervecería Clandestina exploded onto the market in 2017 and now seems to show up everywhere you look. Even though they don't have their own bar, their beers are easy to find at pubs, restaurants, and supermarkets. If you want the full experience, their web page offers tours of the brewery and tastings of selections of their ten types of beer in the tap room. Although I love the Xa' Madre (IPA, 5.9%), I wholeheartedly recommend the Hoppy Pils (an earnest, refreshing Pilsner, with 4.5% alcohol). Such wonderful beer!
Cervecería Feroz appeared on the scene in mid-2019, with a slogan that sums up their product very well: "Artisan beers for irrepressibly curious people." tal beers, trying styles that had never been made in Panama and playing with unconventional local ingredients. Two examples are the Universo Alterno, an Altbier (5.4%) crafted with Panamanian Geisha coffee husks, and the Paleta 'e Nance, a tart Saison (4.1%) made with nance fruit. If you want to know more about this brewery, head to their very cool and congenial brewery-cum-tap room in Ciudad del Saber.
Craft Beer Outside the Capital
The craft beer scene has already expanded across the country. Heavily touristed places like Las Tablas and Boquete can boast local microbreweries that produce fresh, local beers well worth a taste.
In the capital of the province of Los Santos —famous for carnival, folklore, and gorgeous beaches— you'll find Las Tablas Brewing Co.Established in 2018, it is already the talk of the town and considered one of the best places to relish a good craft beer. It is also known for its top-quality pizzas.
The lovely coffee-producing town of Boquete, recognized as one of the most popular tourist destinations in the province of Chiriquí, is home to the Boquete Brewing Company. This independent microbrewery is one of the best known in the country thanks to its production of high-quality beer and the many artistic events held on its premises. It's easy to understand why it is a must-see for visitors.