Santa Fe de Veraguas: A Jewel Among Mountains and Clouds
Far from Panama's more commercial regions, the community of Santa Fe is now being discovered by adventurous tourists. Its inhabitants are gradually awakening to the possibilities of "the industry without chimneys" in this region where one still breathes an air of innocence and novelty that is missing from many "seasoned" tourist destinations.
By Juan Abelardo Carles R
Photos: Josshua J. Jaramillo (IG: @josshuajaramillo)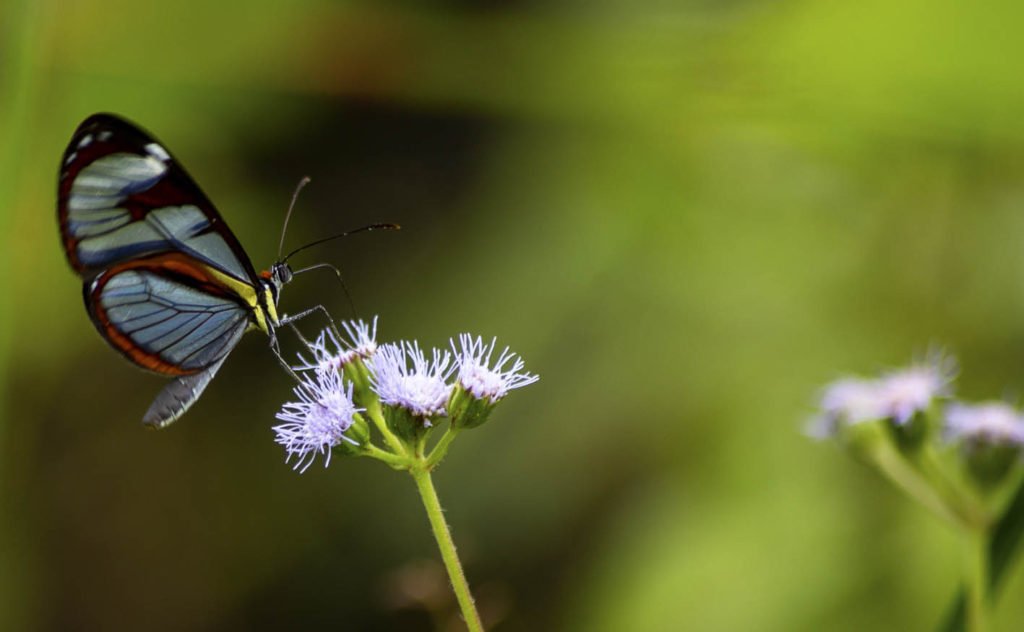 You can star at the Public Market, you'll note the presence of many Ngäbe indigenous people and see the women dressed in their distinctive nagua dresses. You'll also discover traditional products, such as ñajú coffee (okra) and tiny millet seeds. If you'd like to book a local tour operator to organize everything for you, including accommodations and meals, contact Christian Gernez at Isthmian Adventures.www.isthmianadventures.com/en, christiang@isthmianadventures.com.
Tel. +507 6562 9840
The town is small, so you can continue exploring on horseback, following some of the bridle paths that still lead in and out of the hamlet. You can hire Eric González for this horseback tour, call +507 6799 8269.
Mountaintop Cafe on Cerro Tute
Although most people go up in the late afternoon to see the sunset, I recommend sunrise: a 4-wheel vehicle can pick you up at your accommodation between 4:30 and 5:00 a.m., take you halfway up the trail, and drop you off so you can finish on foot. And once at the top, season the sunrise with coffee. Always hire a qualified guide for this or any hike through wild areas. We went up with Luis "Morocho" Sánchez (Tel. +507 6969 9191)
In Santa Fe, several farms on the outskirts of town maintain a fairly sustainable production style, such as the María y Chon farm. Spend a delicious day admiring the orchids and other ornamental plants native to these tropical mountains, taking part in the coffee processing. You should decide to have lunch here. You can follow them on Instagram: @fincamariaychon.
Rappelling in the Heart of Santa Fe National Park
Santa Fe National Park has one of the largest protected perimeters in Panama. More than sixty waterfalls tumble down from the highest part of the park; several of them can be reached by footpath. The Santa Fe Tourism Cooperative offers an excursion that includes rappelling to the bottom of the waterfall.
The Santa Fe Tourism Cooperative is also working with Fundación Yaguará and the Global Environment Fund (GEF) to develop a conservation project for the large felines inside the park. You can spend the night at the Coop hostel, rise at dawn to set up the trap cameras yourself and, the following day, go back to collect the footage recorded and see if some cat was pictured.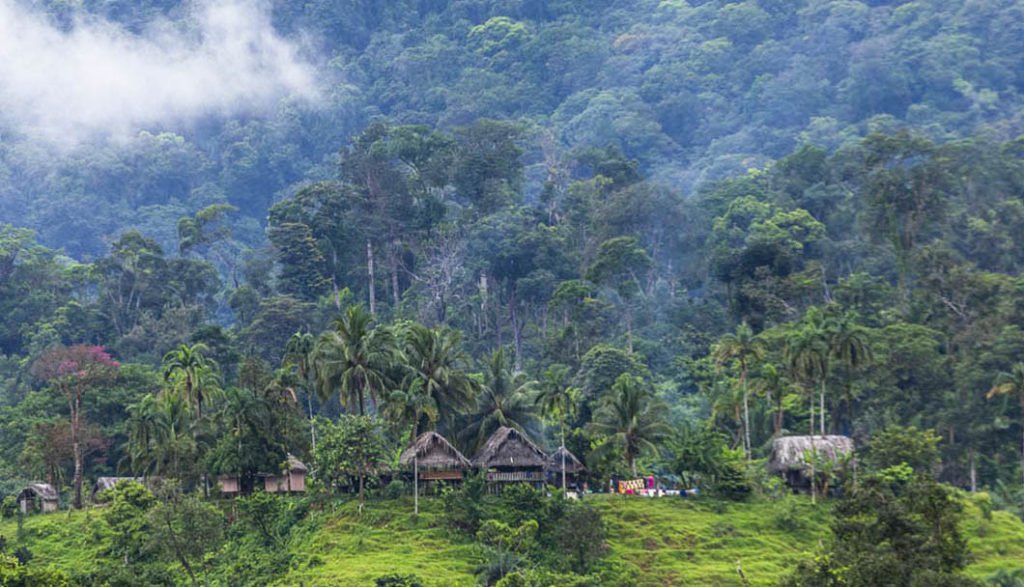 Calovébora: Grand Finale Seasoned with Sea and Coconut
Go northward to discover the nearly untouched beaches along the Caribbean coast of Veraguas, starting in the fishing village of Calovébora. Include a tour of the delta's alluvial plains, where the coconut palm is the basis of the local economy. Then relax on a beach so empty that at times it feels like a desert island, or hire a local boatman to take you to other beaches nearby.
Call tour guide and community leader Zoveida Herrera for local excursions in Calovébora: Tel. +507 6565 1843, hzoveida3@gmail.com.
Instagram: @estoessantafe
Facebook: Cooperativa de Turismo Santa Fe
Twitter: @estoessantafe
Email: cooptur.santafe@gmail.com
Web page: www.estoessantafe.com
Tel: +507 954 0737