Colombia on Two Wheels
A passion for cycling, the rugged Andean geography, and a need for mobility and recreation in the country's remote corners come together to make every Colombian a cyclist and every road a possible track for this sport. Today cycling is one of the country's major tourist attractions.
By Julia Henríquez
Photos: Gregg Bleakney y Julian Manrique
"The day we arrived in Cartagena, everything hurt except my bicycle. We'd left Medellín five days earlier on a journey of more than 430 miles, divided into five stages. The toughest ascent was the Alto del Cativo, with an average slope of 6%, which took us across the Andes mountain range to our wonderful encounter with the Caribbean Sea. We logged close to 20,000 feet of accumulated ascent on the route, the biggest challenge I'd undertaken in my short career as an amateur cyclist. Achieving my goal and arriving in Cartagena gave me so much satisfaction that no other challenge in my life can compare.
Five years ago, shortly before my 50th birthday, I accepted a co-worker's invitation to give up my car and start cycling the six miles that separate my apartment from my office. I never imagined that I'd soon be touring the country to the rhythm of a derailleur."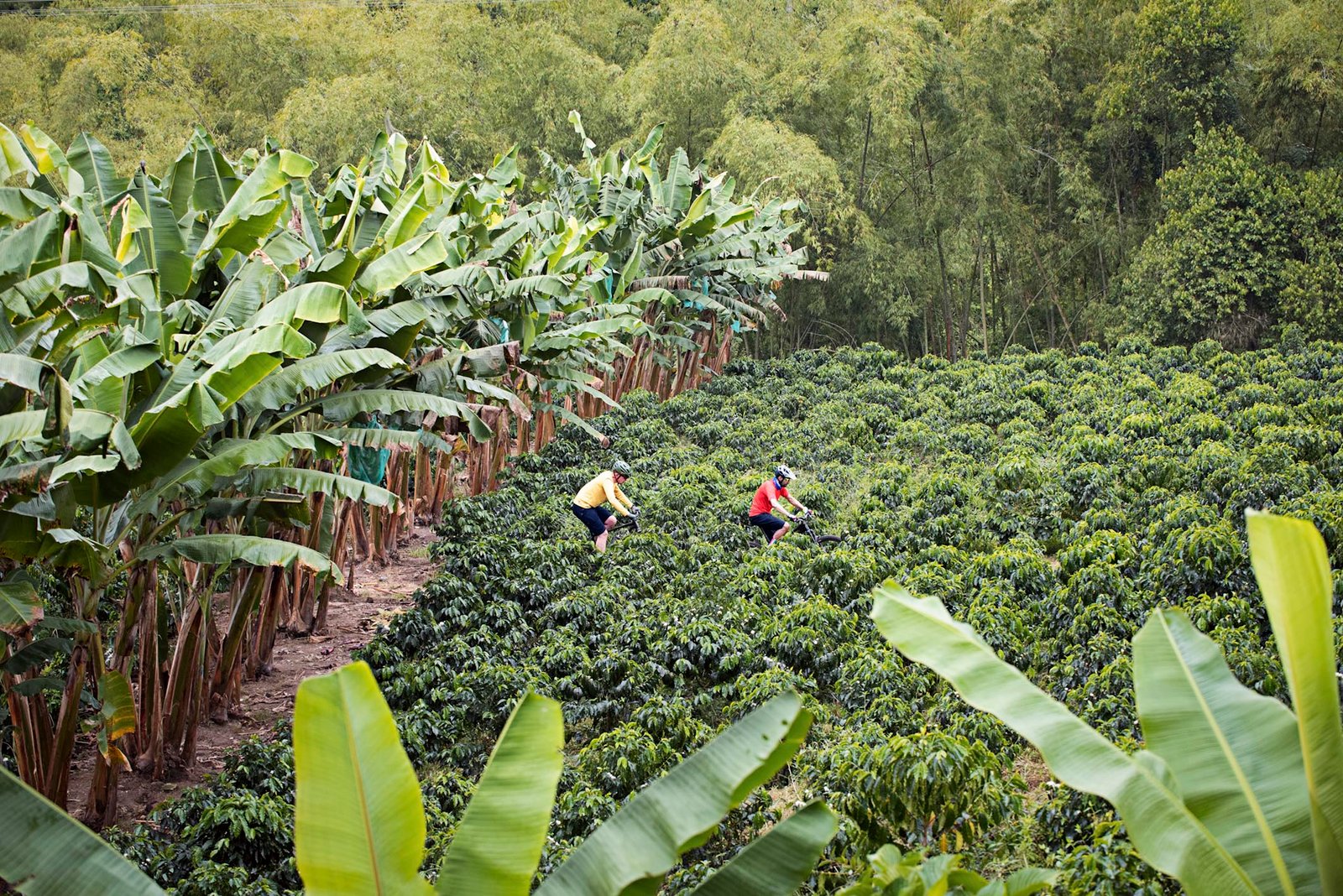 This story is from Ignacio Silva, a Bogota executive who, like 4.5% of Colombians, has made the bicycle their principle means of transportation. It's the result of generations of cyclists who trained in rural areas, planting potatoes in Boyacá or coffee in Antioquia, strengthening their legs on the ups and downs of Colombia's rugged geography and achieving their dreams of starring in world-class cycling competitions. Today, the cycling tradition has risen like foam to permeate all social classes.
Things were different eight decades ago, when the first bicycles began arriving in Colombia. Although initially only high-income families could afford them, as cars gained popularity among the wealthy, bikes descended the social ladder, providing messengers, postmen, firefighters, policemen, and peasants with their own iron horses. It wasn't long before the country's rural inhabitants, who traveled across Colombia's rugged geography, with its abrupt ascents and vertiginous descents, began making the nation proud in major international cycling competitions.
Colombia's winning streak in Europe began 48 years ago with Giovanni Jiménez Ocampo from Antioquia. Then came Martín Emilio Cochise Rodríguez, also from Antioquia, who in 1973 became the first Colombian to win a stage in the Giro. Lucho Herrera, Fabio Parra, and a long list of other important names followed, culminating with Nairo Quintana, Rigoberto Urán, and Egan Bernal, whose triumphs made Colombians so proud that, before they knew it, the bicycle had been elevated to cult status.
Trainers from prestigious European cycling races began sending their pupils to train on Colombian roads and locals like Ignacio discovered the pleasure of conquering the daring Andean curves on two wheels, letting the wind push them and the sun light their path. Tourism agencies now invite foreigners to pepper their vacations with the unforgettable challenges and landscapes that can only be enjoyed on a bike. Even Procolombia, Colombia's state export agency, is promoting the idea. Rolling along Colombian roads is a new lifestyle and a new form of tourism and recreation.
Perhaps the country's bike phenomenon began in the 1950s, with the first Vuelta a Colombia, a race through the Andes conceived during a gathering of cycle-loving friends who wanted to replicate European races in the tropics. The competition now attracts cyclists from all over the world. This year's race had ten stages spread out over 265 miles and a women's competition took place last August.
Rigoberto Urán was born in Antioquia and his childhood was marked by violence: his father, who instilled in him a love of sport, was murdered. Instead of despairing, Rigo, as he is known, decided to honor his father by pedaling until he achieved the sport's highest honors.
For four years now, the cycling champion has organized the Giro de Rigo competition, which has become a resounding success. In this race, amateurs are treated like the professionals in European races: roads are closed off, the police provide support, and there are emergency services, rest areas, and even massages at the end of the day.
Rigo's Giro has traveled to a different Colombian region for each of its four years and is scheduled to tour the Eastern Plains next November. The tour offers two routes, the Joropo Challenge (32 miles) and the Cowboy Challenge (114 km). Registration filled up months in advance so the 2023 event is already being scheduled.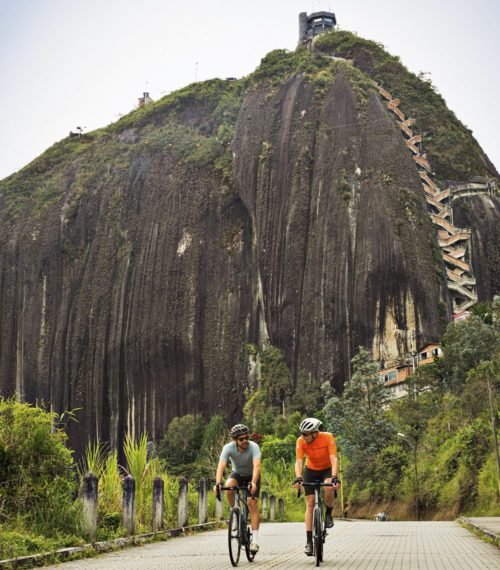 Nairo was born in the mountains of Cundinamarca and Boyacá, in the bosom of a peasant family. His father suffered a serious accident so Nairo and his siblings used their bicycles to get to and from school more quickly so they would have more time to work in the afternoons to help out with the family finances. Quintana pedaled his way to fame, swapped the Andes for the mountains of Europe, and turned his life and that of his family around.
Nairo's "Real Bosses of Colombia" campaign promotes the idea that the nation's real heroes are the cyclists leading healthy lives and working for a better country. The next Gran Fondo Nairo (GF) will take place in November in Medellín. The three-day event has four routes, ranging from 34 to 95 miles. This year, Mexico will join from San Luis Potosí.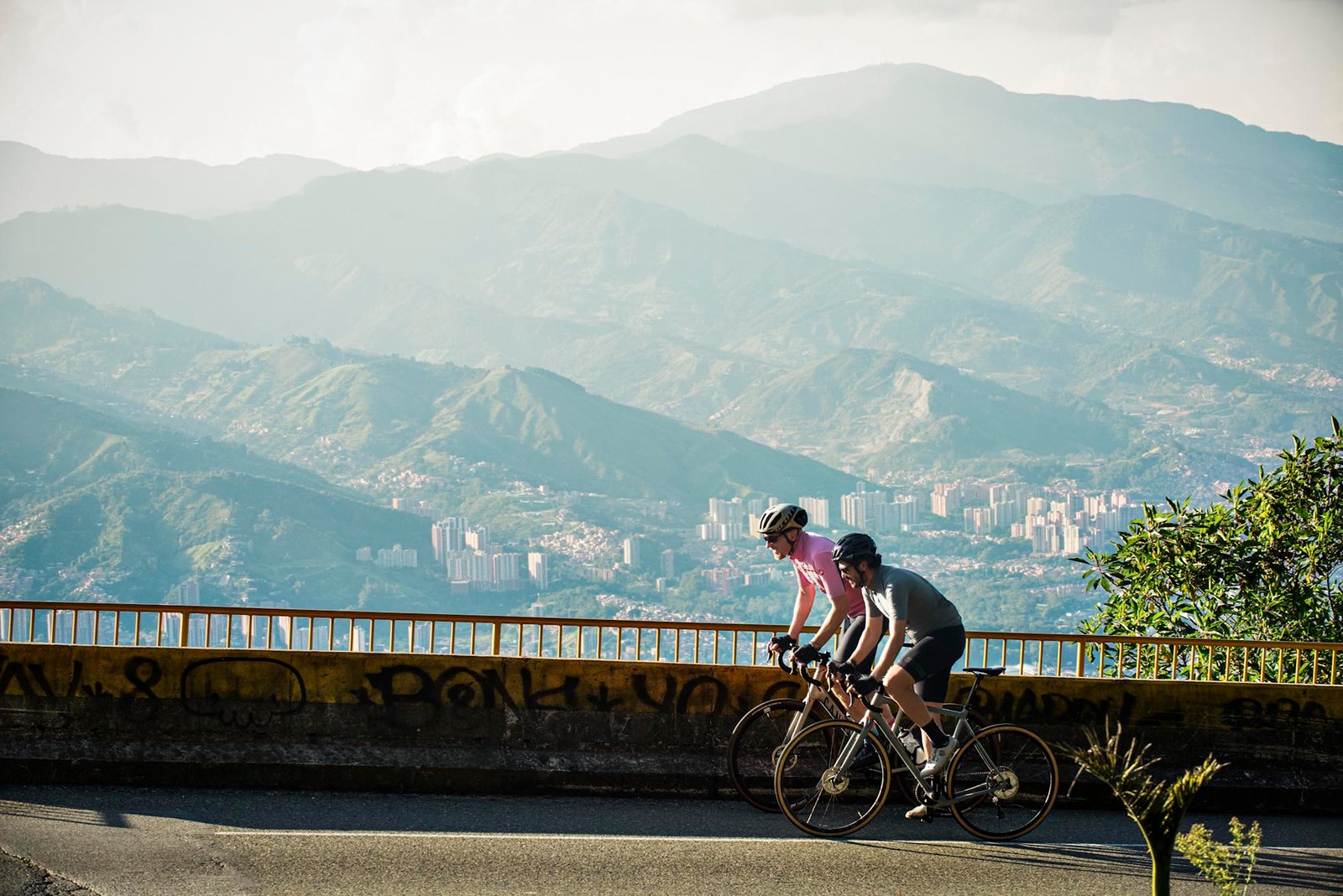 The GFNY international franchise is now organizing the Bogotá challenge, scheduled to take place in March 2023 around the Guatavita lagoon. It includes a total of 75 miles and ascents of up to 5.5%.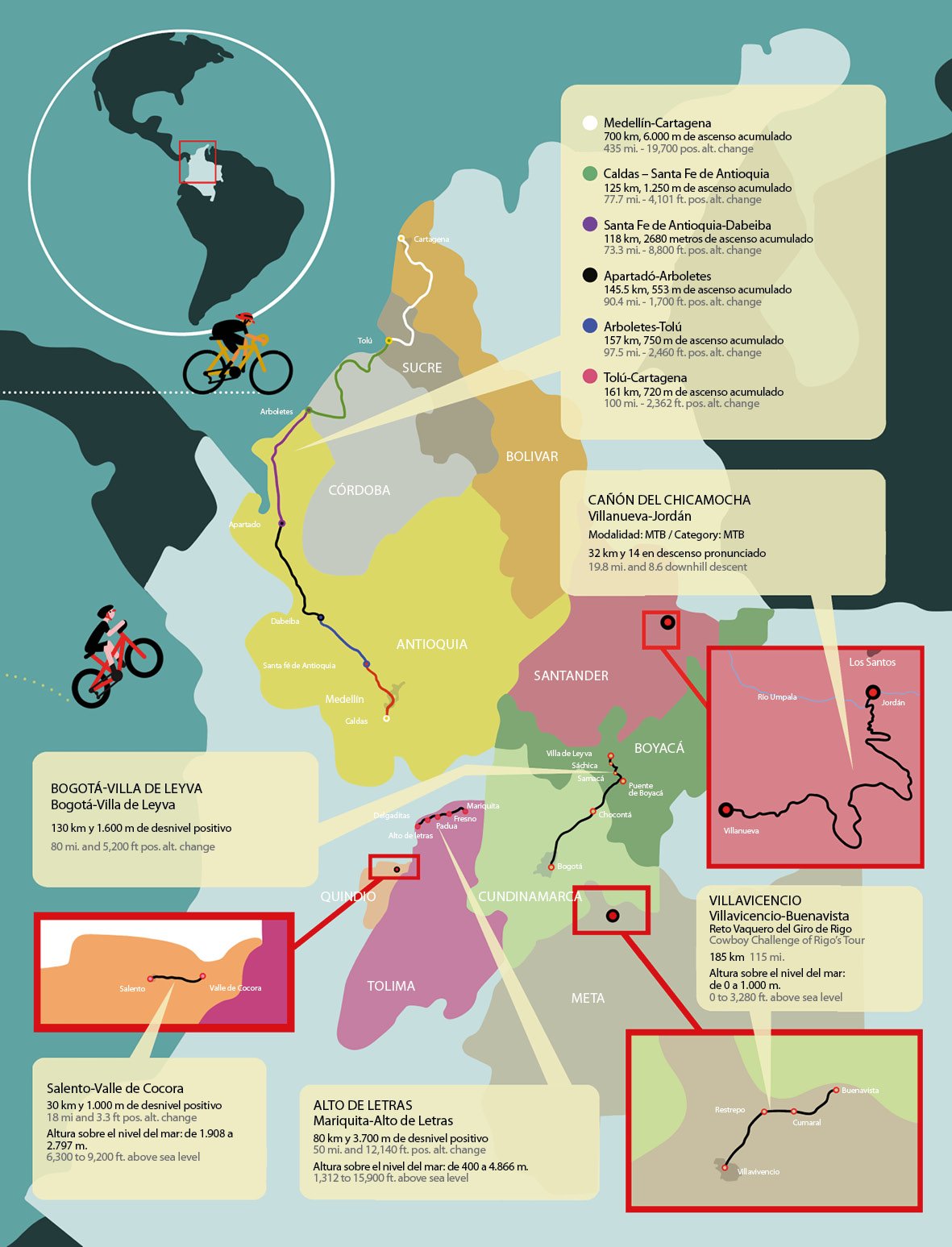 Kumanday Adventures:
Retro Ciclas:
Senderos Colombia:
The Cycling Company:
Trail Hunters:
Active Travel:
Altos Cycling:
La Ruta de la Bicicleta:
Altos Cycling:
La Ruta de la Bicicleta:
rutadelabicicleta.com
Colombia Bike Tours:
Colombia Cycling:
Retro Ciclas:
Trail Hunters: